Now offering Website design and building! With Blur Web Design
Have a website that hasnt been updated in months? Need to escape the high cost of your current developer? Want 100% transperancy and owner ship of your website and domains?
Have us take care of everything! We offer comprehensive services for building your website and getting your name out there leading you to more customers and or clients! Now partnered with Blur Web Designs of Toledo. Stay local!
Click HERE to get a free consultation!!!
---
Now Partnered
with Gillware Data Recovery
Have a severly damaged hard drive with data you need more than anything? We know just the guys for you! Bring in your drive today and we will have gillware check it out with their advance tools. No money down and pay ONLY if they can get the files you want!
No diagnosis charge either! Sounds familiar :)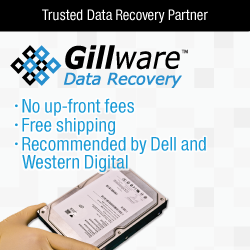 ---
New Signs!
Look out for the new signs on the buidling!
---
Now Offering TV repair Services
Is your new flat screen TV no longer turning on or not working the way you want it to? We now offer repair for all LED, LCD, Plasma flat screen televisions.*

*TVs are seperate from our free diagnostics service. Please see or call store for TV diagnosing pricing.
---
A Toledo proud computer store for your systems, accessories, and repairs!
We offer a wide range of computer repair and support services to the Toledo area, all designed to give you peace of mind. Whether you have a virus, system not behaving properly or just not turning on, we can help you with that. Our services are available a la carte so you can get precisely what you need or want.
---
Featured News

As of April 8th, 2014 Microsoft has ended support for the very successful, 10+ years running operating system Windows XP. This means the end of major driver updates and software support for XP.
Stop by to have your XP system evaluated for an OS upgrade or to browse at our great selection of Windows 7 , 8 and 10 systems!
Learn how the classic Windows XP Bliss wallpaper came about!